Welcome to Bhagat Puran Singh Farm of Zero Budget Natural Farming & Agriculture Research Center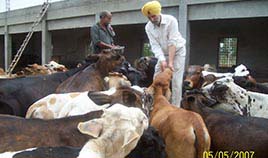 Dairy Farming
Pingalwara has own dairy farm and which have more than 100 cows of different breeds, The wastage of cows also be helpful of agriculture land to increase the yield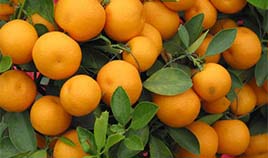 Horticulture Farming
Pingalwara has promote the horticulture farming and also be planted many different types of fruit plants in pingalwara,
All India Pingalwara Charitable Society (Regd) Amritsar.
WHY ORGANIC: HARMFUL EFFECTS OF CHEMICAL PESTICIDES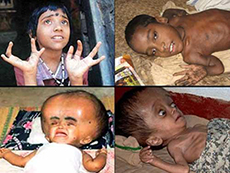 Excessive use of chemical fertilizers and pesticide has manifested itself in Cancer, female fetal loss, adverse effects on reproductive health. Pingalwara truly believes and preaches against the extensive use of chemical fertilizers and pesticides in farming Now proceed to all important point whether we should consider money or ourselves first. Prolonged exposure to pesticides in humans can lead to severe disorders in our reproductive, nervous and immune system PLUS in some cases can even lead to cancer. Exposure to some pesticides can be 'hell' for a pregnant lady as it can easily lead to death of baby and even if the baby is produced will have lots of disorders or even loss of limbs..
You are truly doing God's work.God Bless

This has been an incredibly special visit. Seeing for myself and with my own eyes what I have only heard with words about the wonder that is Pingalwara. Thank you for all yours sacrifices and all you do. From you the world has much to learn

Thank you for hosting us and for all the good work that you do

I visited here today. It is really very wonderful experience. All persons associated with this institution are doing a great service to humanity. After coming here one feels like doing something for socially deprived persons. May God bless all of them who are involved in it. I appreciated the efforts done by Dr. Inderjit Kaur who is running this institution whole heartedly and selflessly.